"Symbiosis" presents new works by Greek artist Nikomachi Karakostanoglou. Traversing mediums, and mapping the physical and sensorial connections between them, the exhibition embodies a gilded luminosity reflective of religious iconography.
A radiant fluidity pervades each piece, amplifying Nikomachi's aptitude for finding synergy – between drawings and sculpture, between art and its reflection of the human soul, between nature and people, and between the existential and theoretical worlds – to unify artworks in such a way that the symbiotic relationships between them is palpable.
Nikomachi brings her world to St.Vincents in Antwerp, in collaboration with OTOMYS gallery. Opening with a golden work on paper, Nikomachi's fundamental relationship with light is immediately defined. Channeling the elemental purity and radiant quality of pearl pigment, she impresses voluminous organic forms on paper, that appear to hover and expand beyond their two-dimensional surface, haloed by an application which gives the impression of gravity and a magnetism that coaxes meditative enquiry.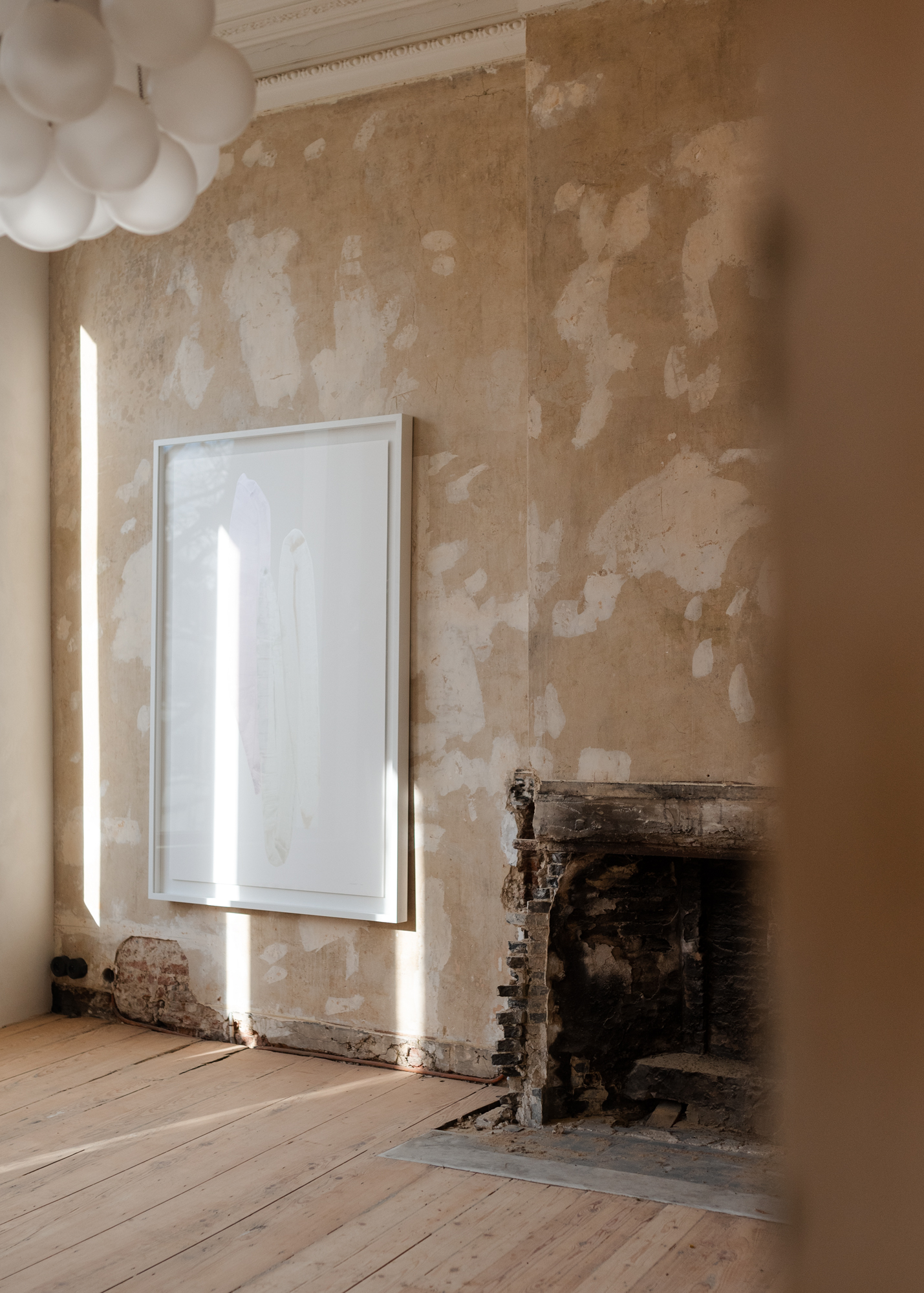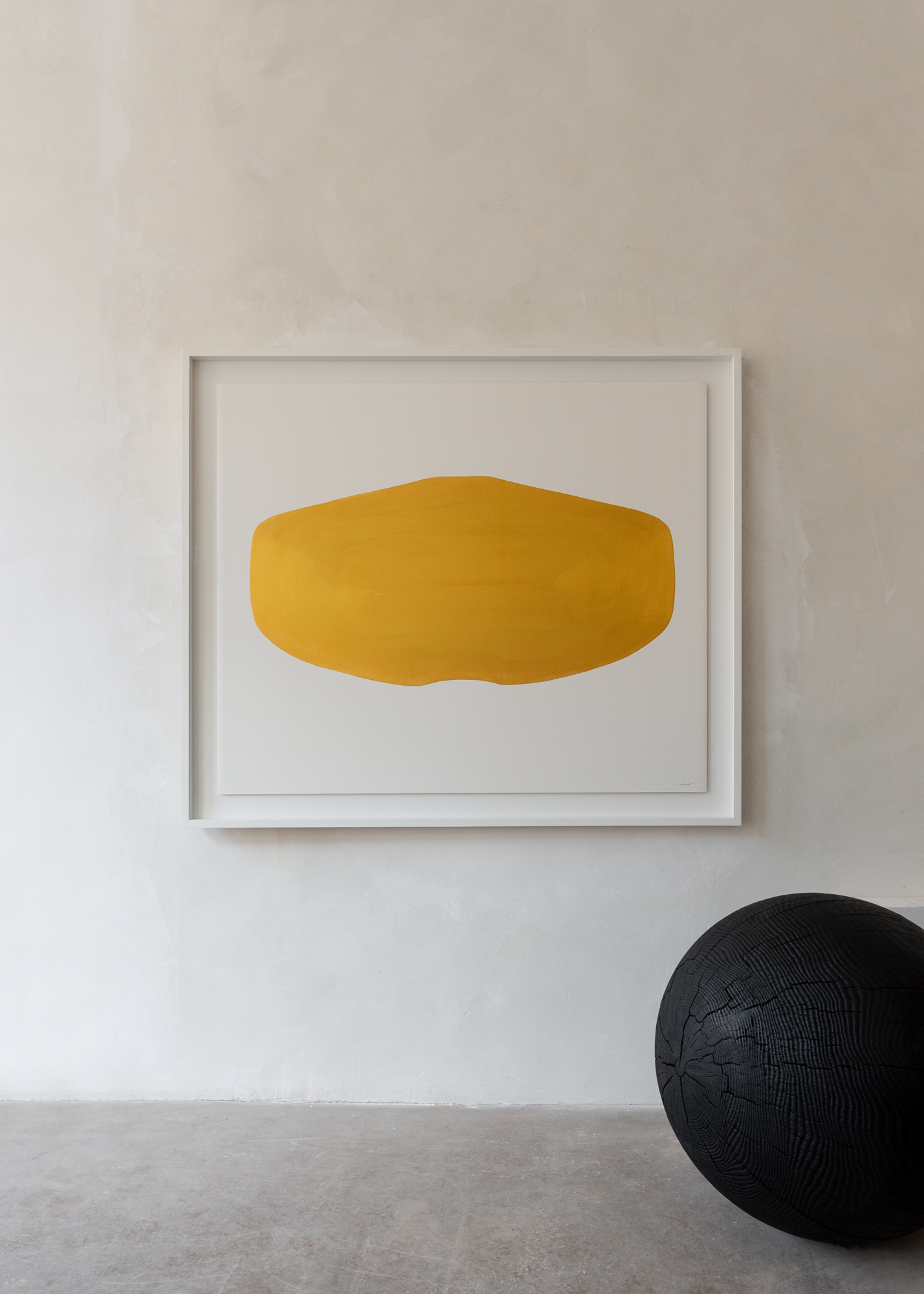 The first room on the upper floor introduces these pearlescent works on paper, bulbous floating forms reminiscent of nature's infinite microcosms and the precious gems that lay just beneath the earth's surface. Evolving further, sculptural works draw inspiration from the painted forms, perfecting, balancing and composing them so that the clay touchstones retain evidence of their entire journey of creation.
In this otherworldly curation, two embalmed beetles rest in a golden cage made by Athens-based fine jeweller, LITO, bringing to mind the darker side of symbiosis, for without the parasitic there would be no mutuality.
In a second room, duality is explored through the notion of pairs and visual oppositions, to form a rich and earthy atmosphere. These artworks emanate with inherent strength to evoke warmth and comfort through both form and colour. In the middle of this juxtaposed, grounded set, we encounter a ceramic torso sculpture languidly rotating on its axis. Complemented by a work on clay by Ilias Papailiakis, from Nikomachi's personal collection.
The human soul is the nexus of Nikomachi's work. For her, the way we live together is a form of art, driving her search for interconnected impressions and evidence of the independent journeys souls make as they navigate experiences of inner growth and spiritual awakening. Her work in 'Symbiosis' expresses the way the human soul develops, co-exists, diverges, and reunites. – By Tiffany Jade, Creative Concierge
Exhibition Dates: 10th February – 9th April 2022
OTOMYS gallery -Venue: St. Vincents, Kleine Markt 13, Antwerp 2000, Belgium