From traditional Zakynthian dishes to contemporary Greek flavours, the island's restaurants offer a diverse range of gastronomic experiences. In this guide, we showcase the best restaurants that Zakynthos has to offer, where chefs utilize high-quality ingredients to create some exquisite dishes.
Dominicale: An atmospheric restaurant situated in a beautiful mansion in Argassi. Chef Dimosthenis Danos utilizes high-quality ingredients to showcase contemporary Greek flavors with a focus on seafood. Standout dishes include the barbecued octopus with mussels and saffron, the pan-fried sea bass on a bed of wild greens with egg lemon cream, and sea urchin with tomato tzatziki.
Address: Argassi, Zakynthos. Phone: +30 26950 42817, 697 092 6769
Fiore Fine Dining: A luxurious dining experience that seamlessly blends the rich history and contemporary culture of Zakynthos. Indulge in a menu of high-end cuisine while taking in the breathtaking views of the surrounding seascape. The menu combines internationally renowned classics with locally sourced ingredients and modern techniques to create a one-of-a-kind gastronomic indulgence. The atmosphere is chic and elegant, and the setting blends effortlessly with the hues of the Ionian sea. Chef Angelos Bakopoulos creates an interesting menu of contemporary Greek cuisine: Raw sole with an aromatic sorrel butter sauce, or lamb served with the chef's dolma risotto, and the Zakynthian pie with a filling of sampagion goats milk cheese and pickled onions.
Address: Lesante Cape hotel, Akrotiri, Phone: +30 2695044495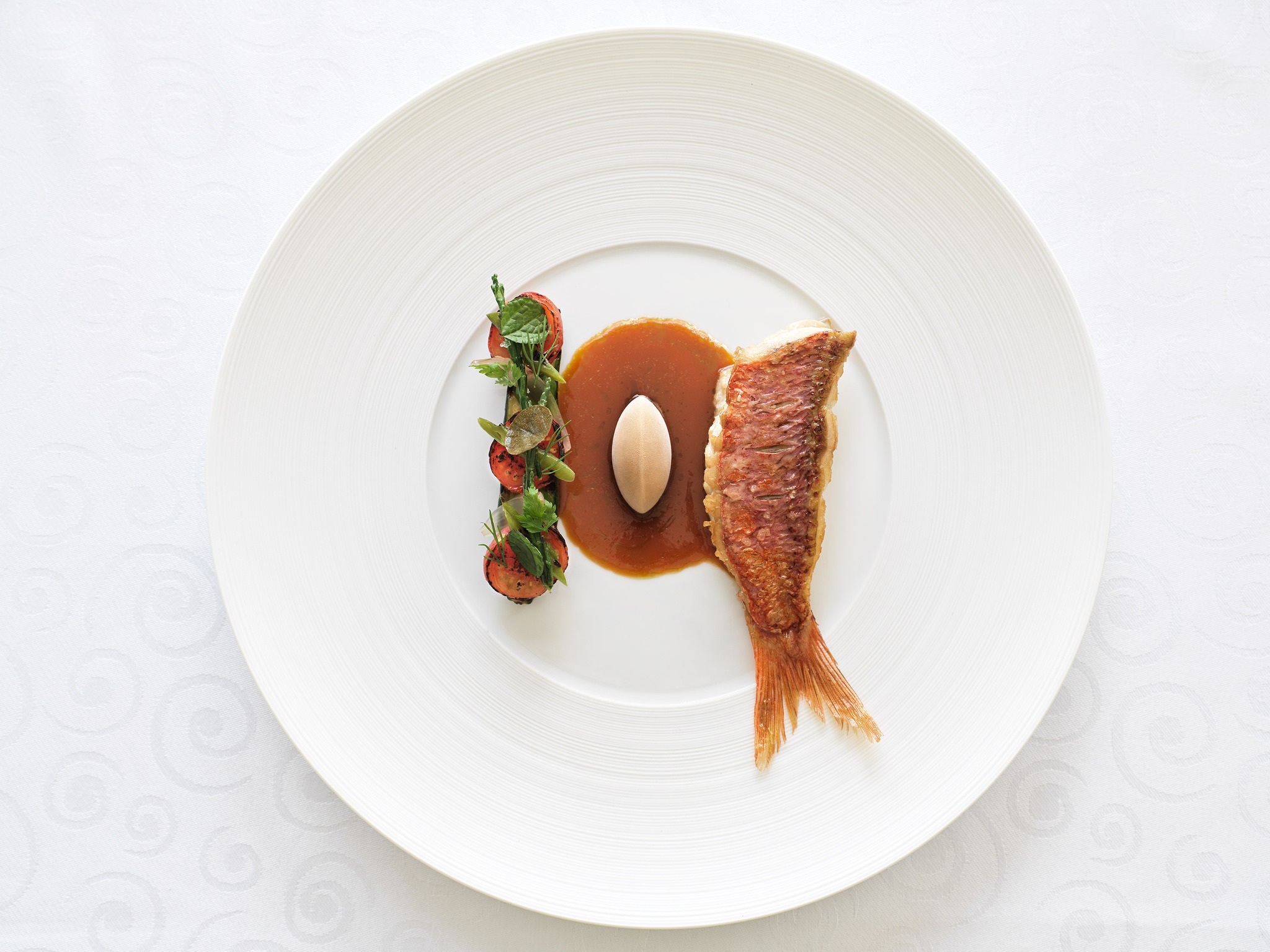 Melia Fine Dining: A modern gastronomic gem set astride an infinity pool. The menu, crafted by Executive Chef Nikos Ispiroudis and Master of Wine Aristotelis Protopapas, is inspired by the island's multicultural history and the local culinary tradition. The restaurant has earned one FNL star and is named "Best Fine Dining Luxury Unique Experience in Southern Europe 2020" and it uses only fresh, high-quality, and locally sourced ingredients to offer an unparalleled gastronomic experience.
Address: Lesante Blu Beach Resort in Tragaki, Phone: +30 26950 61600
Nobelos: Next to the beach, with a magical view of the sea. The dishes are cooked with fresh and high-quality ingredients. You can choose delicious dishes such as artichoke with thick lemon sauce and fresh seafood such as slipper lobster in a tomato sauce.
Address: Agios Nikolaos, Volimes, Phone: +30 2695 031400
Ampelostrates: a rustic taverna set in the yard of an old stone house in a vineyard. They use local produce much of it their own and make their own wine. It's worth trying their pork roast, salad with chopped zucchini and cheese, and homemade cheese pies.
Address: Koiliomenos. Phone: +30 694 695 8790
Varkarola: a restaurant by the sea with a view of the Islands main port. Enjoy traditional food with accompanied by Zakynthian kantades 'serenades' music. Try the pork souvlaki, stuffed zucchini flowers, pork knuckle, and rabbit cooked with olive oil and oregano.
Address: Zakynthos, Leof. Lambardou, Chora, Phone: +30 2695 026999
Ktima Grampsa: The restaurant is located in a green courtyard next to the winery's vineyards. Chef Stavros Yphantidis puts tradition at the forefront of his dishes. Greek recipes are highlighted with modern techniques and paired appropriately with corresponding wines. Interesting dishes include the duck with Zakynthos ladeniza and braised leeks, the risotto "dolmadakia yalandzi" or the lamb with Manestra and Crete thyme.
Address: Zakynthos, Lagopodo, Phone: +30 6942675898
Manalos: For 30 years now, the tavern offers well-crafted traditional Zakynthian cuisine: stuffed rabbit in the oven, pork cooked in wine, the pungent skordostoubi a garlic eggplant dip, and meat cooked to order. A special delicacy is the fresh Zakynthian loukaniko (a type of sausage).
Address: Zakynthos, Agios Athanasios 28, Phone: +30 2695 045936
Proselios: Greek creative cuisine in a beautiful shady courtyard in the centre of the town. Η Traditional Zakynthian cuisine meets flavours and techniques from all over the world, utilizing local produce and old local recipes. The most popular dish is dumplings with rabbit stew, and served with potato foam, onion consommé, white truffle and mushrooms. You will choose from an extensive wine list.
Address: Zakynthos, 15 A. Latta Phone: +30 2695 022040
Porto Limniona: Above the sea caves of Porto Limniona, with a dreamy view of the sea and the rocks. You will enjoy fresh fish and local meats. Stand out from the rest. octopus, pumpkin balls and fried squid.
Address: Zakynthos, Porto Limniona, Phone: +30 2695 772072
Read also:
First time in Zakynthos: 5 experiences worth having
Discover Zakynthos: The beautiful, green island of the Ionian Sea