This summer, a gustatory bridge has linked the inner Athens district Pagrati with Santorini, its business name an English-language exclamation of joy and excitement, Ohh Boy.
The venture, situated directly above the old port in Fira, the island's capital, and the cable car terminal, has already made its presence felt on the island's gastronomic map. An all-day spot for coffee, treats and small eats, it has carved out a new gastronomic style in recent years.
The days at the all-white setting of Santorini's Ohh Boy begin with an endless Aegean blue view and a range of comfort and health-food choices, included on the menu based on various taste preferences of customers as well as the spot's willingness to offer balanced eating without depriving gustatory pleasure. Breakfast menu items range from porridge prepared with oat milk, cinnamon, homemade granola and maple syrup to sweet, protein-rich pancakes with walnuts, almond butter, organic eggs and linseed. The wider offering continues with brunch choices. They are egg-based, offering fulfilling meals and a further taste dimension, while also utilising local produce.
The menu includes traditional kagianas (scrambled eggs) with grilled Santorini cherry tomatoes on toasted bread with feta cheese as well as homemade hummus with organic eggs, coriander, chives, pumpkin seed and homemade pickled onion. Generously sized burgers, sandwiches and salads featuring creative ingredient combinations complete the gastronomic range.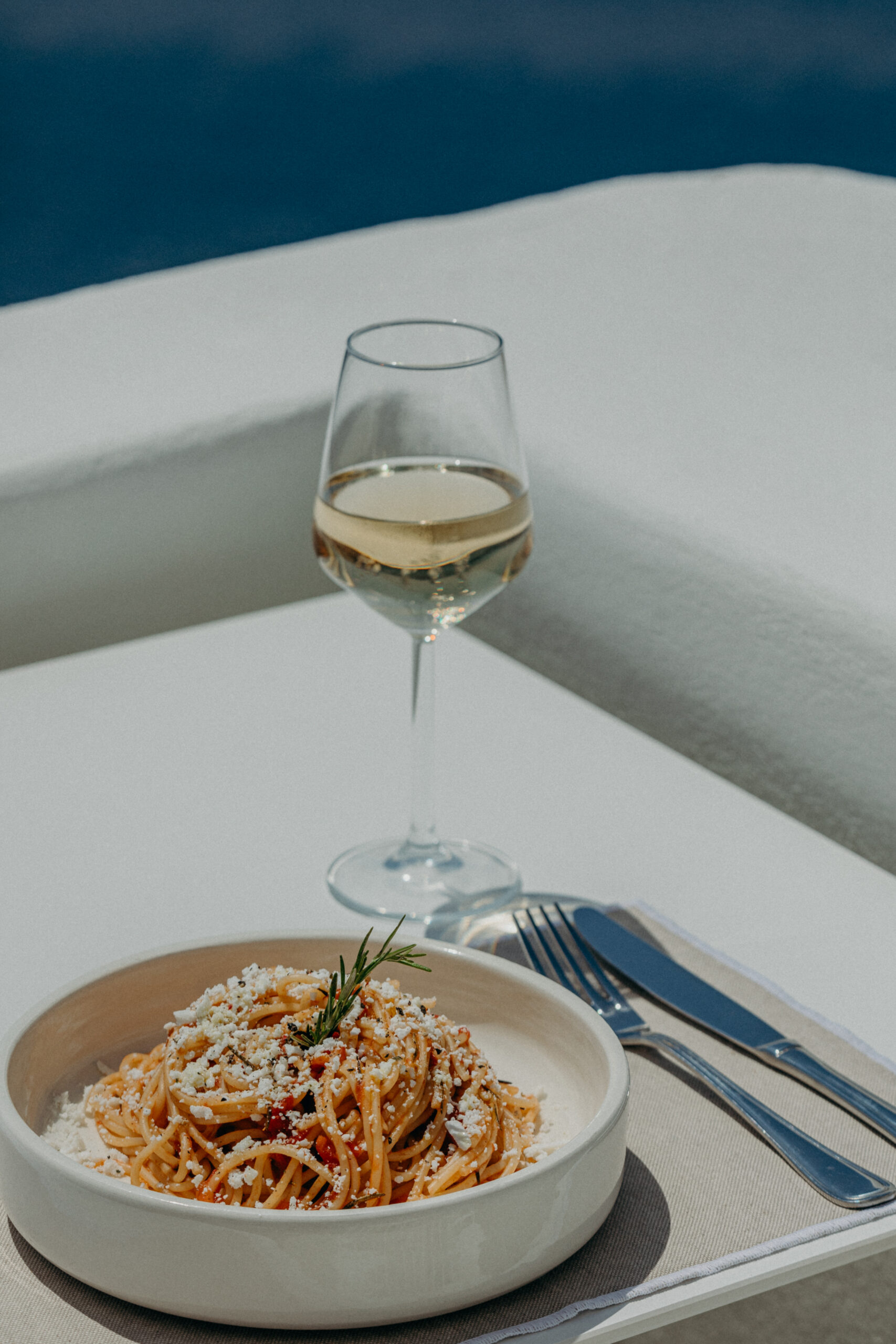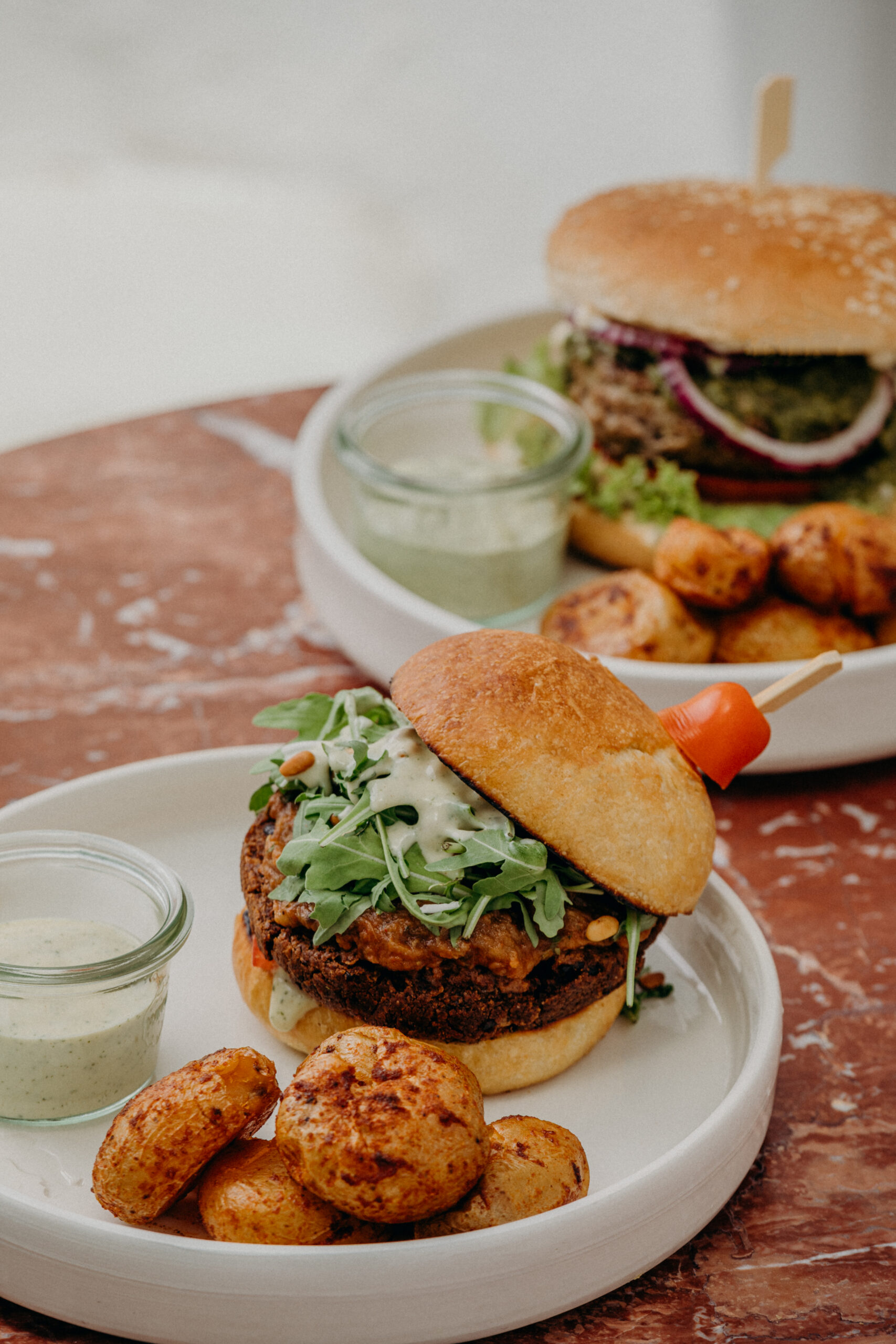 Many of the sweets featuring on Ohh Boy's Pagrati menu, which were instrumental in the swift popularity achieved at the Athens shop, are also among the selections at the Santorini version of this gastronomic venture, co-run by Margarita Sideridou and Kleonas Grigoriadis. Fresh ingredients are used for the sweets, made with utmost care.
Sunset, the time of day for forgiveness, is a memorable experience for visitors in Santorini. At Ohh Boy, this magical and relaxing part of the day can be enjoyed with fine-quality drinks. The spot offers a list of signature cocktails curated by Yiannis Korovesis.
During the evening hours, light yet satisfying meals meeting all criteria deemed important in the modern food era, complete the gastronomic experience.
Ohh Boy is faithfully pursuing a concept that makes every customer feel singular and young. The concept is also part of a modern perception on the quality of produce and ingredients, offering dietary fullness and wellbeing.
Marinatou St, Fira, Santorini, +30 2286 021968, www.ohhboy.gr/Santorini