In recent decades, moving to the suburbs has been a lifelong dream, if not a goal, for many families.

Whether by the sea or in higher altitude areas, tranquillity, contact with nature and an improved quality of life are what couples with children -and not only- are looking for. Smog and cement free, devoid of the city's frenetic pace and sound pollution, offering clean and fresh air, quiet and safety, Penteli is one of the top choices for both small and large families.
A luxurious detached house in Penteli, surrounded by greenery, within close proximity to public and private schools, is offered for sale by Prosperty at an amazing price. And if until now the area may have been considered financially restrictive, the price of this detached house will change your mind.
The luxurious 420 square meters house boasts 4 bedrooms -3 of which Master bedrooms – a family room where the whole family can gather, a large living room to welcome your friends, 2 office spaces, 2 halls, balconies, internal staircase and elevator, 3 underground parking spaces and a large swimming pool for the whole family to enjoy. The property is a short distance from central markets and public transport.
This unique villa of exceptional architecture is bathed in sunlight and is fully functional down to the last square meter. Among the property's impressive advantages are the lush green environment and the special aesthetics of the building, as well as its relatively low price.
Click here to negotiate the price through Prosperty
×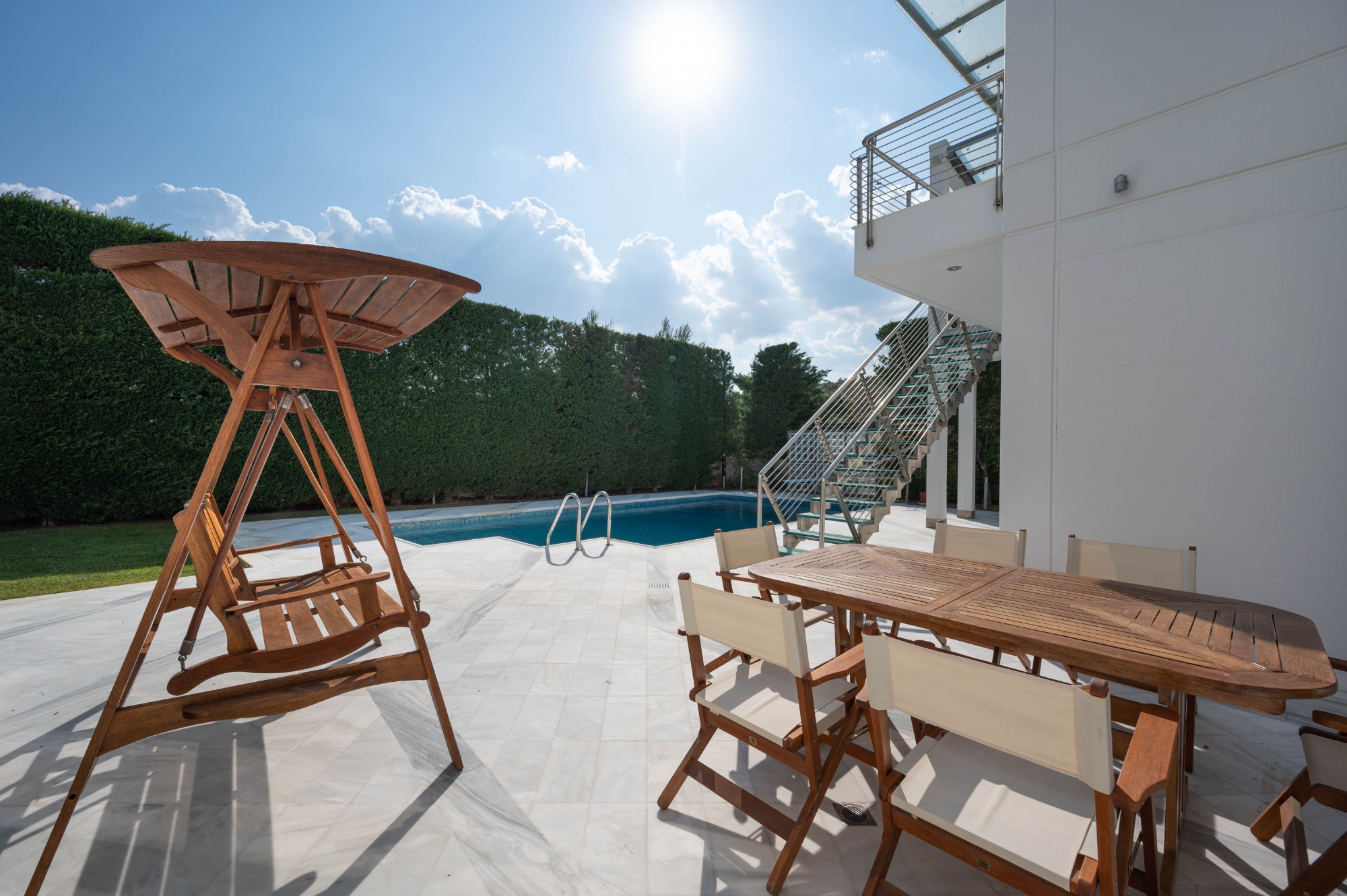 In a constantly evolving sector such as real estate, Prosperty and its co-founder, Antonis Markopoulos, are shaping the future of real estate digitally, with the help of technology and innovative tools.
For the first time, owners can list their property for sale or rent on the platform in a quick and simple way, while upgrading it in the best possible way. At the same time, prospective buyers and tenants not only enjoy a complete digital experience of browsing any property they wish, from anywhere in the world, but also have the ability to digitally book a visit, while having access to the property's certified data and documents.
Moreover, for the more " savvy ", Prosperty will digitally offer the whole process of signing a contract or lease, making the final experience easier, more understandable and certainly transparent, since one will be able to follow in real time where the process is.
Prosperty, currently having a remarkable and high quality portfolio of over 1,500 properties, adding approximately 300 new properties every month and having access to investment opportunities through its partnerships with major institutional property owners, offers a unique property coverage experience through high resolution images, 360ᵒ virtual tours of the property's interior and impressive drone videos of the surrounding area.
Furthermore, it gives the opportunity to every interested party to check the price of the property of interest by contacting its owner, thus saving time from unnecessary visits to properties that do not interest the investors or are priced much higher than their budget.
Ultimately, having all property's documents, Prosperty along with its trusted partners (Legal, Technical & Notary offices) can run the whole process ensuring almost contactless sale and purchase procedures. The process is completed up to four times faster than the current purchasing procedure.
The experience of leasing and renting for medium and long-term periods becomes entirely digitalised, at zero cost to the property owner and 50% lower cost to the tenant for the first time.