Come the end of June, Larissa becomes dangerously hot. Apart from climate change, this has always been the case for the largest city in the Thessaly plains.
In the early 1950s, there was only one solution for the families of Larissa: they would catch the train and go to Platamonas. Morning swims in the sea and afternoon rest under the plane trees would cool down the heat-weary Larissa residents. In fact, the Larissa-Platamonas section was part of the Athens-Thessaloniki railway line and was of major importance for both Thessaly and Pieria.
The construction of the line that would connect Larissa with Thessaloniki began right after the annexation of Macedonia in 1912. The first train rolled along the tracks in 1918. Stations were built all along the coastal front, from Tempi to Thessaloniki: in Neoi Poroi, Platamonas, Skotina, Leptokarya, Katerini. After Tempi and Rapsani, the train tracks approached the coastal front and near Platamonas, the trains run right next to the sea, while on the other side stood the slopes of Mount Olympus.
In 2004 a new high-speed line was constructed, which now crosses Platamonas through a 4 km tunnel. The old line from Platamonas to Panteleimon was abolished. In 2005, by decision of the Ministry of Culture, the old railway line of Platamonas, with a total length of 2.876 km, was designated as a historical site as "it is of particular historical, technical and scientific interest and constitutes a unique and homogeneous site constructed at the beginning of the 20th century, in a rich natural environment". All the buildings that make up the railway station of Platamonas, as well as the tunnel and the open gallery at the base of the rock of Platamonas castle – 185 metres and 51 metres long respectively- are also classified as historical monuments.
Start your walk from the galleria at the right end of Neos Panteleimonas beach, which has been transformed into a stunning café beach bar, under the name "Gallaria", preserving the historical elements and respecting the original construction.
×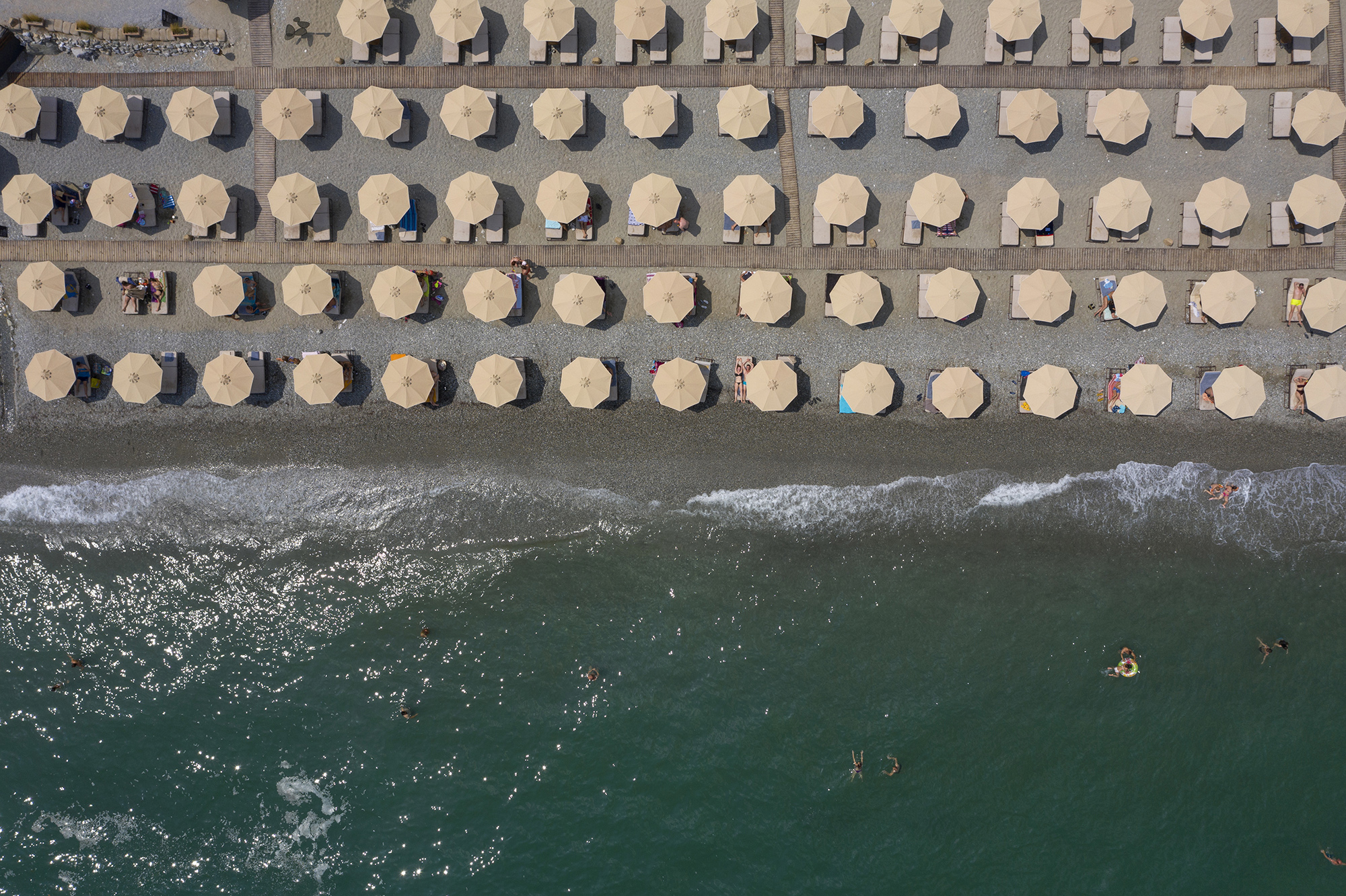 The tunnel is located just behind the café and then the tracks continue by the sea towards Platamonas. This lovely walk, steeped in lush vegetation, shouldn't take you more than 30-40 minutes. Along the route you will find campsites, hotels and fish taverns and as you approach Platamonas, there will be more. It goes without saying that during the walk, there are several nice spots where you can stop for a swim. The beach here is mostly pebbled with shallow waters.
Along the old railway line you can enjoy a coffee at the Gallaria beach bar (Neos Panteleimonas, +30 23520 44410), fresh fish and seafood at Flisvos (Platamonas, +30 23520 41409) and stay overnight in the comfortable and elegant rooms of Hotel Kymata (Platamonas, +30 23520 41240, www.hotelkymata.gr).