Irakleio is one of the most popular parts of Athens, its character preserved to this very day. Its neighbourhoods, greenery, public transport, schools, shops, restaurants and cafes make the area an attraction for home buyers and investors.
Hosting festivals, plays, musical events and art spaces, Irakleio can also boast a cultural identity.
Two properties located at this lovely and lively suburb in Athens' northeast, offering very good quality of life, deserve your attention. Both properties are exclusively offered through the Prosperty portfolio.
A well-kept property awaiting you on the 2nd floor of an apartment block offers 3 bedrooms, a living room, kitchen, supplementary spaces and 2 bathrooms. Its large balcony, which can easily be transformed into a summer gathering space, is among the property's features. This apartment is ideal for families as it is located very close to schools, parks and shops. Its kitchen and bathrooms have been renovated, making this apartment an exceptional prospect for buyers interested in living in the area or renting the property.
×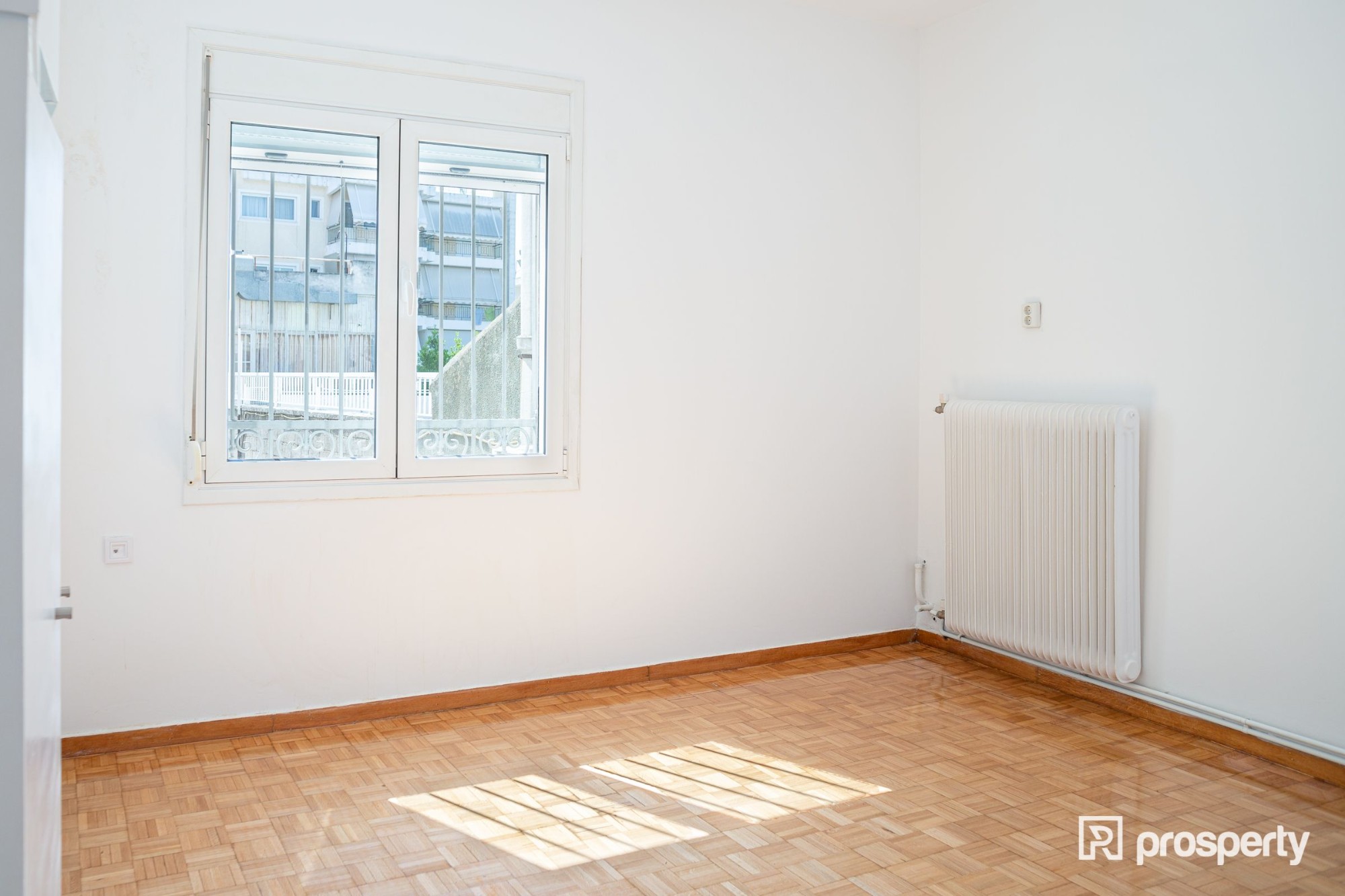 If interested in this property, add the code 3229 to your communication request form
This property meets quality requirements. A top-floor apartment at a two-storey building marketed exclusively by Prosperty, it has all the potential to become your dream home. The apartment features 4 bedrooms, a combined living and dining area with fireplace, a kitchen, 2 bathrooms and one toilet. Exceptionally located, with a large balcony, it can accommodate a big family. Schools and shops are situated next to the property.
If interested in this property, add the code 3020 to your communication request form
The Prosperty
In a constantly evolving field such as the Real Estate sector, Prosperty is shaping the property market's future in digital format, with the support of technology and innovative tools.
Through the Prosperty platform, owners make their property available for sale or rent, easily and quickly, in unprecedented fashion, upgrading their property in the best way possible.
Having possession of the property's documents, Prosperty can, along with its trusted associates (legal, construction and notary public offices), take care of the entire procedure, enabling virtually contactless buying and selling procedures. Prosperty's transaction procedures are completed four times faster than the average time required in the market at present.
The rental experience for mid to long-term periods is conducted digitally, entirely, at an unprecedented zero cost for property owners, as well as a 50 percent cost reduction for tenants.
To buy or sell property contact Prosperty
If you would like to market property for sale fill in your details here
If interested in buying property fill in your details here
Prosperty, currently managing a formidable, quality portfolio of over 1,500 properties, refreshed with approximately 300 new properties every month, and having access to investment opportunities through its collaboration with major institutional property owners, offers a unique all-encompassing property experience through high-definition images, 360-degree virtual tours of property interiors, as well as impressive drone videos of surrounding areas.